Van Gogh Creoles Irises yellow, by Ellen Beekmans®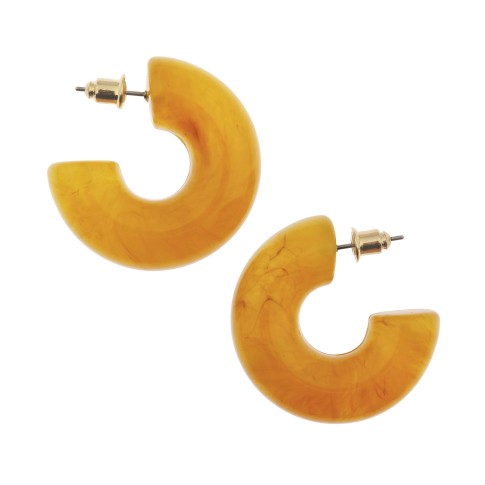 Van Gogh Creoles Irises yellow, by Ellen Beekmans®
Your purchase supports the work of the Van Gogh Museum
Official webstore Van Gogh Museum
Worldwide delivery
Secure payment
In shopping cart
Description
Jewellery designer Ellen Beekmans designed a collection of necklaces, rings, bracelets and earrings inspired by the colours of the painting 'Irises' by Vincent van Gogh.
Gemstones and mother-of-pearl in different shades of green, blue and yellow, flower shapes in gold and lacquered resin form a refined and accessible collection of jewellery. Each piece is handmade by Ellen in her studio in Hilversum, The Netherlands.

Van Gogh painted his still life of 'Irises' in the psychiatric hospital in Saint-Rémy. For him, the painting was mainly a study in colour. He set out to achieve a powerful colour contrast. By placing the purple flowers against a yellow background, he made the decorative forms stand out even more strongly. The irises were originally purple. But as the red pigment has faded, they have turned blue.
Specs
Creoles earrings made from lacquered resin with gold plated details. Nickel-free.
Article number:

608106

Brand:

Ellen Beekmans® specially designed for Van Gogh Museum®

Length:

3 cm

Width:

3 cm

Material:

Lacquered resin