Van Gogh Mug Self-Portrait with Grey Hat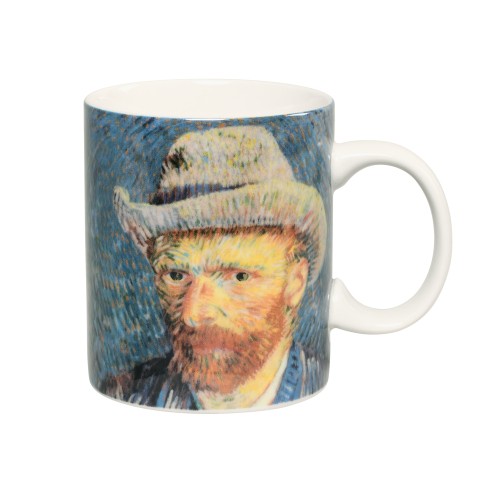 Van Gogh Mug Self-Portrait with Grey Hat
Your purchase supports the work of the Van Gogh Museum
Official webstore Van Gogh Museum
Worldwide delivery
Secure payment
In shopping cart
Description
Ceramic mug, encircled with a print of Van Gogh's Self-Portrait with Grey Felt Hat.
Specs
Dishwasher proof.
Article number:

691337

Brand:

Van Gogh Museum Amsterdam®

Height:

9.5 cm

Diameter:

8 cm

Weight:

50 gram

Material:

Porcelain
Van Gogh portrays
There was nothing Van Gogh liked more than working with models. But he rarely found people who were willing to pose for him, so to practice figure painting, he often had to resort to making self-portraits.
What's your favourite portrait by Van Gogh? Have it printed on paper, canvas or dibond in a size of your choice with our 'Printing on demand' service.
View all custom prints