Ecoffee Cup Almond Blossom 350 ml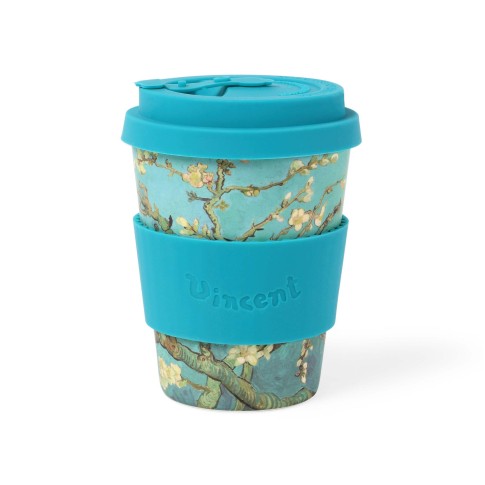 Ecoffee Cup Almond Blossom 350 ml
Your purchase supports the work of the Van Gogh Museum
Official webstore Van Gogh Museum
Worldwide delivery
Secure payment
In shopping cart
Description
This Ecoffee Cup is made from natural fibre, cornstarch and plant-based resin, making it light, bright and beautiful to drink from, with no plastic aftertaste. It is dishwasher safe, suitable for microwave reheat and should last for years if treated nicely. Ecoffee Cup is designed as a replacement for single-use to-go cups. With its lid closed, it will keep your drink warm for up to 40 minutes, perfect for your walk to work or school run.

- Fully dishwasher-safe
- Suitable for daily usage to +100°C
- Resealable 'no-drip' lid
- Free from animal or animal-derived products
- 97,5% natural fibres
- BPA free

Since 2014 Ecoffee Cup has been at the forefront of cultural change in the UK and Europe, making beautiful, stylish products designed to address the ever-growing issue of single-use waste. Made with natural, sustainable materials, Ecoffee Cup provides a practical and affordable solution that allows people to choose to reuse on a daily basis.
Specs
Article number:

605631

Brand:

Ecoffee Cup x Van Gogh Museum

Length:

8.5 cm

Width:

8.5 cm

Height:

10.5 cm

Weight:

140 gram