Children's book Meet Vincent van Gogh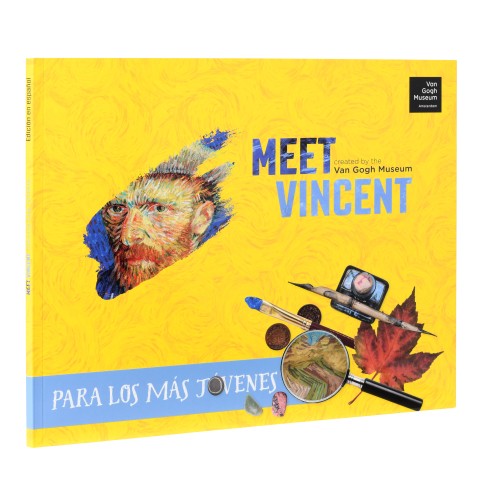 Children's book Meet Vincent van Gogh
Your purchase supports the work of the Van Gogh Museum
Official webstore Van Gogh Museum
Worldwide delivery
Secure payment
In shopping cart
Description
This children's book accompanies the Meet Vincent van Gogh Experience (a creation of the Van Gogh Museum). Spanish and English edition.

In Meet Vincent van Gogh Experience, Vincent van Gogh speaks in his own words. His thoughts and feelings are illustrated by the sights and sounds that inspired him, which reveal his passions, ambition and art. We have never been as close to him as now. As well as being a keepsake for Meet Vincent van Gogh Experience visitors, this guide illustrates Van Gogh's masterpieces. This publication presents both the passionate life story of the painter and all his famous works, which are found in museums and private collections around the world.
Specs
Spanish edition for kids, paperback, 64 pages.
Article number:

327939

Brand:

Van Gogh Museum®

Length:

28 cm

Width:

23 cm

Height:

0.7 cm

Weight:

360 gram

ISBN:

9789493070066 (ES)