Vincent and Camille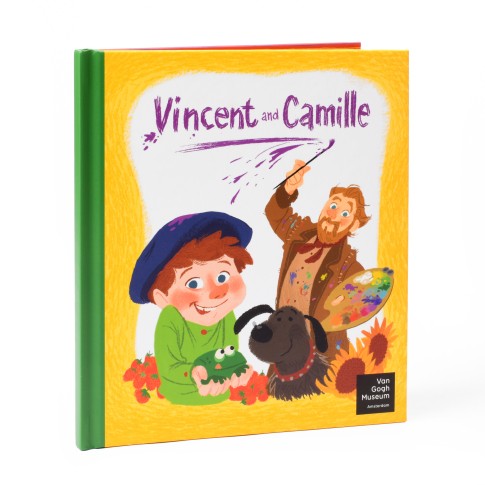 Vincent and Camille
Your purchase supports the work of the Van Gogh Museum
Official webstore Van Gogh Museum
Worldwide delivery
Secure payment
In shopping cart
Description
Camille visits mister Vincent. Mister Vincent is an artist. He lives in a little yellow house with green shutters at the end of the street, and he paints with all the colours of the rainbow. Mister Vincent has asked Camille to help him this afternoon. Camille has to sit very still on a chair...

Vincent and Camille tells the touching story of the friendship that blossoms between a boy called Camille and the painter Vincent van Gogh. Told from a child's perspective, the story is based on the fact that Van Gogh painted portraits of people including Camille Roulin when in Arles in the South of France in the late 19th century. Part of the classic Little Golden Books series, this charming story features the vivid, imaginative illustrations of Wouter Tulp.

Available in Dutch, English, French, German, Italian, Chinese, Japanese, Russian and Spanish.
Specs
Age 3+. Hardcover, 27 pages. Available in 9 languages, add to shopping cart to select language.
Article number:

VG_325003

Brand:

Van Gogh Museum®

Length:

19 cm

Width:

17 cm

Height:

0.7 cm

ISBN:

9789079310173 (EN)