Apron Starry Blue, MUD Jeans x Van Gogh Museum®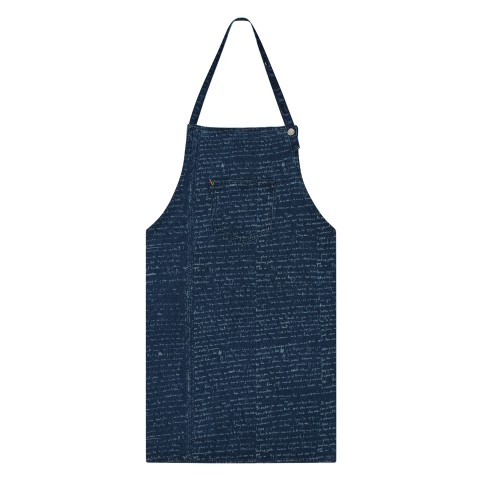 Apron Starry Blue, MUD Jeans x Van Gogh Museum®
Your purchase supports the work of the Van Gogh Museum
Official webstore Van Gogh Museum
Worldwide delivery
Secure payment
In shopping cart
Description
'Having hope for better times should not be a feeling but a doing in the present'.
Vincent van Gogh to his brother Theo, 3 March 1883

Inspired by Vincent's beautiful words, MUD Jeans and the Van Gogh Museum have launched a unique capsule collection using a revolutionary material made from hemp fibre and recycled denim. The collaboration is based on a shared passion for a beautiful planet and a belief in a sustainable future.

Earlier this year, MUD Jeans made an appeal to send your old jeans to MUD Jeans free of charge or to drop them off at the Van Gogh Museum. With the collected jeans, a new denim fabric has been made that consists of 30% hemp, 20% post-consumer recycled cotton and 50% organic cotton.

MUD Jeans is the world's first circular denim brand. The production of one pair of jeans normally requires about 7,000 litres of water, by using recycled and organic cotton MUD Jeans manages to reduce the use of water by 93%. By measuring the impact of their jeans via a Life Cycle Assessment MUD Jeans can base their sustainability claims on facts.
Specs
This special apron features a jeans pocket and a lasered print of Van Gogh's handwriting and letters • Exclusively available at the Van Gogh Museum Shop.
Article number:

607017

Brand:

Mud Jeans x Van Gogh Museum®

Length:

80 cm

Width:

66 cm

Material:

50% organic cotton, 30% hemp, 20% recycled denim