Jo van Gogh-Bonger: The Woman Who Made Vincent Famous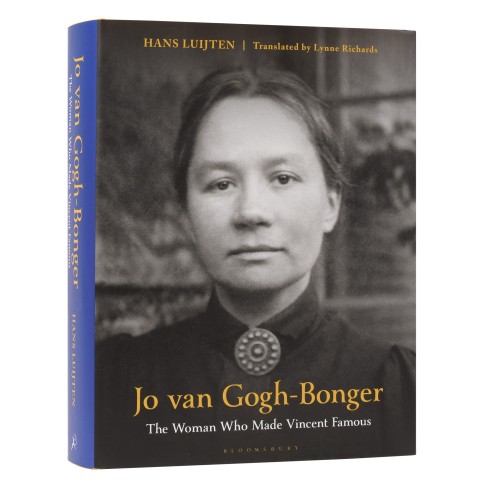 Jo van Gogh-Bonger: The Woman Who Made Vincent Famous
Your purchase supports the work of the Van Gogh Museum
Official webstore Van Gogh Museum
Worldwide delivery
Secure payment
In shopping cart
Description
Little known but no less influential, Jo van Gogh-Bonger was sister-in-law of Vincent van Gogh, wife of his brother, Theo. When the brothers died soon after each other, she took charge of Van Gogh's artistic legacy and devoted the rest of her life to disseminating his work.

Despite being widowed with a young son, Jo successfully navigated the male-dominated world of the art market-publishing Van Gogh's letters, organizing exhibitions in the Netherlands and throughout the world, and making strategic sales to private individuals and influential dealers-ultimately establishing Van Gogh's reputation as one of the finest artists of his generation. In doing so, she fundamentally changed how we view the relationship between the artist and his work.

She also lived a rich and fascinating life-not only was she friends with eminent writers and artists, but she also was active within the Social Democratic Labour Party and closely involved in emerging women's movements.

Using rich source material, including unseen diaries, documents and letters, Hans Luijten charts the multi-faceted life of this visionary woman with the drive to shake the art world to its core.
Specs
English edition, hardback, 544 pages, 63 colour & 67 bw illustrations. Written by Hans Luijten, translated by Lynne Richards.
Article number:

330231

Brand:

Bloomsbury Publishing

Length:

24.6 cm

Width:

18.9 cm

Weight:

1.38 kg.

ISBN:

9781350299580