Vincent van Gogh - The Letters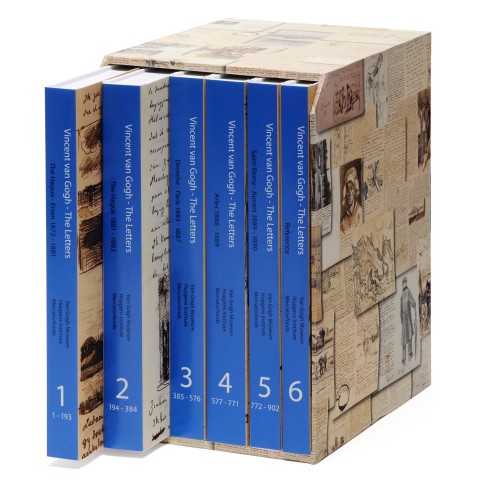 Vincent van Gogh - The Letters
Your purchase supports the work of the Van Gogh Museum
Official webstore Van Gogh Museum
Worldwide delivery
Secure payment
In shopping cart
Description
Available in French.
Vincent van Gogh - The Letters contains the complete correspondence of Vincent van Gogh. This edition consists of six volumes and contains 819 letters written by Van Gogh and 83 written to Van Gogh by Paul Gauguin, Theo van Gogh, Paul Signac and others. A beautiful collectors item, only a few editions left!
Specs
Available in French | 6 hardback volumes | 2164 pages | Over 4300 illustrations | This edition does not include a cd.
Article number:

VG_7770

Brand:

Van Gogh Museum®

Length:

30 cm

Width:

25 cm

Weight:

1500 gram

ISBN:

9089641025 (NL)