Van Gogh Print S The Church at Auvers-sur-Oise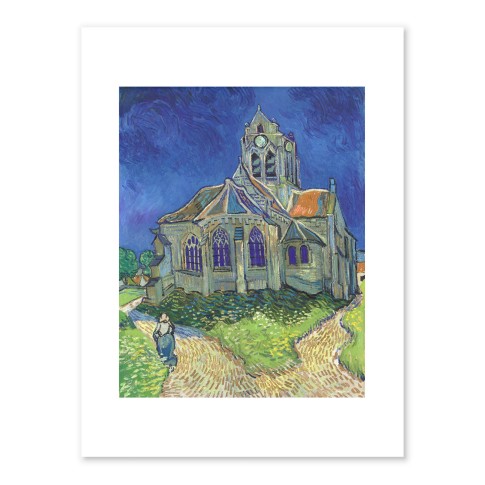 Van Gogh Print S The Church at Auvers-sur-Oise
Your purchase supports the work of the Van Gogh Museum
Official webstore Van Gogh Museum
Worldwide delivery
Secure payment
In shopping cart
Description
High quality print reproduction of the painting 'The Church at Auvers-sur-Oise' by Vincent van Gogh.

'Van Gogh in Auvers. His Final Months' is a major exhibition about the final months of Vincent van Gogh's life, which he spent in the French village of Auvers-sur-Oise.

The countryside around Auvers felt entirely familiar to Vincent van Gogh. It reminded him of his childhood in North Brabant and gave him a sense of security. The old houses with thatched roofs were especially appealing to him. He captured them frequently, painting them rapidly in fresh colours.

The most beautiful building of all in Auvers, though, was the village church. Van Gogh wrote of his painting of it, 'the building appears purplish against a sky of a deep and simple blue of pure cobalt'. He compared the work with his 1885 painting of the old church in Nuenen.
Specs
A3-size print on paper. Size of image 27 x 34 cm. Size incl. white border 30 x 40 cm.
Artist:

Vincent van Gogh

Original painting:

The Church at Auvers-sur-Oise, 1890, oil on canvas, 93 x 74.5 cm, Musée d'Orsay, Paris

Article number:

290738

Brand:

Van Gogh Museum®

Length:

40 cm

Width:

30 cm

Material:

250 grams HV silk MC



Exhibition Van Gogh in Auvers, on view from 12 May 2023 until 3 September 2023 at the Van Gogh Museum.